Wanderlust:

A very strong or irresistible impulse to travel.
This is definitely something I've had for a while now. I'd love to explore the world, visit different cities and get hundreds of great photos to remember all of my adventures. I've been thinking about where I'd like to visit and these are the first few places on my list (in no particular order):
PARIS
One of the most beautiful cities in the world. Everything about this draws me in- the sights, the architecture, the (summer) weather. It's fairly close to the UK and quite easy to get to by plane, coach & ferry or by train. Definitely going to look into visiting sometime this year.
DISNEYLAND (FLORIDA)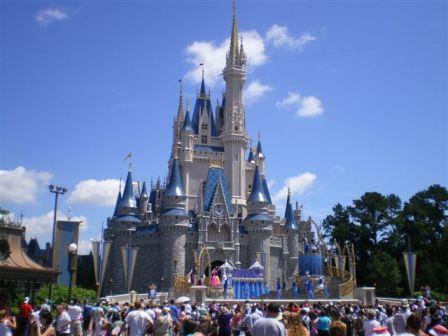 This has been high up on my list for years! I know most people go when they're a lot younger but I've never had the chance so being the huge Disney fan that I am this would probably be one of my greatest holidays ever! I have young nieces and nephews so once they are a little bit older we're all going on a family holiday. This should be within the next four years so I'd best get saving!
BRIGHTON
Yes, Brighton. I've already been here before (the picture I've used is one of my own I took when I was there back in 2009, as well as loving Disney I also really love merry-go-rounds). I spent a week here with some friends and it is definitely one of my favourite places in the UK. It's a really fun city, loads of places to visit (we did the sightseeing tour bus, which was pretty interesting) and plenty of entertainment. It's one place I know I'm definitely going back to this year so I'm looking forward to more exploring and getting some more photos.
What would be your dream holiday destination? Already planning for a holiday this year?